About Creek View Apartments
Finding the right place to rent isn't easy — but at Creek View Apartments, we strive to offer the best rentals in Greeley, CO. We're passionate about offering nice apartments for rent, and that's why when you schedule a tour, you're sure to see that we pride ourselves on the upkeep of our grounds and our apartments. At the end of the day, you have a choice when it comes to where you'll live. We want you to know that when you choose Creek View Apartments, it's our mission to offer a living space that puts a smile on your face. Located near 20th St and 83rd Ave, our apartments are sure to please.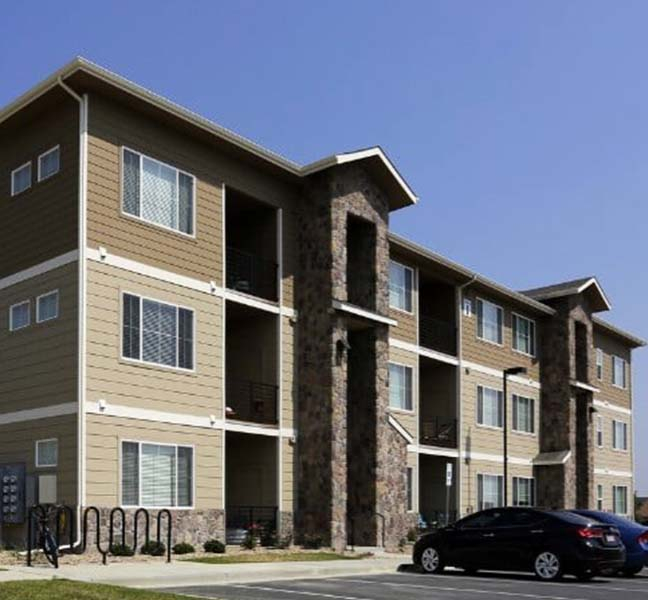 Why Choose Us?
With a vast array of modern amenities and many extras that are offered with your convenience in mind, we make it easy to choose from a variety of living spaces that have been designed specifically to meet your every need! Whether it's important for you to be near transportation options, close to shopping, or a short walk away from the best entertainment in the city, you'll find that Creek View Apartments is a great place to make a home. In other words, no matter what you enjoy doing, you'll love our location.
With wifi in our pool and clubhouse, an onsite property manager, key fob entry, a business center, storage spaces, a fitness center, a playground, a game room, and more, there's a lot to love about living at Creek View! Have pets? Dogs and cats are allowed, because we want you to have a place where you can live with your furry friends. We even offer air conditioning, washer/dryer hookups, walk-in closets, and a whole lot more. Ready to see for yourself? Get in touch with us today to schedule a tour. We look forward to showing you what makes ours the best apartments in Greeley, CO!