Are you looking for a spacious apartment without the hassle of maintaining additional rooms? Look no further than our premier one-bedroom / one-bath Vail floor plan, the perfect option for a comfortable and happy lifestyle.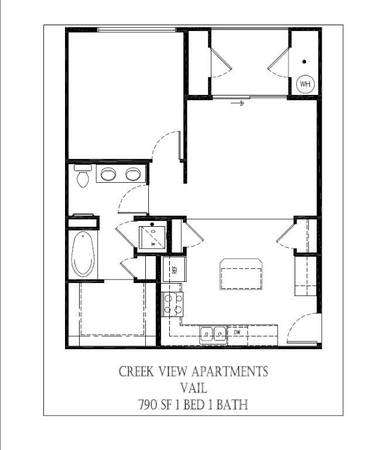 Floor Plan
Our premier Vail floor plan is the perfect option - it's a breathable one-bedroom, one bathroom apartment with 790 square feet of space. Vail provides all the necessary amenities for a stress-free living experience. If you're not interested in overpaying for a house with multiple bedrooms — that will only collect dust and clutter, consider Creek View's Vail floor plan. It offers everything you could need for a price that fits your budget.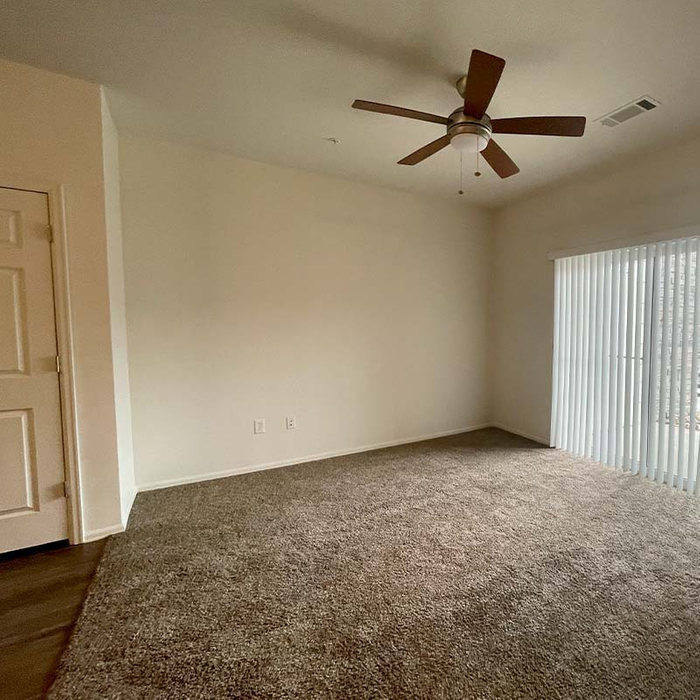 In the Vail floor plan, you will find everything you need to live with ease and comfort. Vail includes a sizable private bedroom with a walk-in closet and a connected private bath with a spa tub! No matter who you're hosting you can feel comfortable and at home.
Living Spaciously
Within the Vail living space, you will find open rooms with plenty of windows for that gorgeous Greeley view and plenty of natural sunlight. This apartment feels like a standing home with extra breathable entryways, L-shaped kitchen counters with extra storage, and counter space for all your culinary and coffee needs! A large family room or sitting area is centrally located in the floor plan, giving plenty of space to have dinner parties, company, and family from out of town. This apartment provides that extra bit of space to keep you and your guests comfortable on any occasion.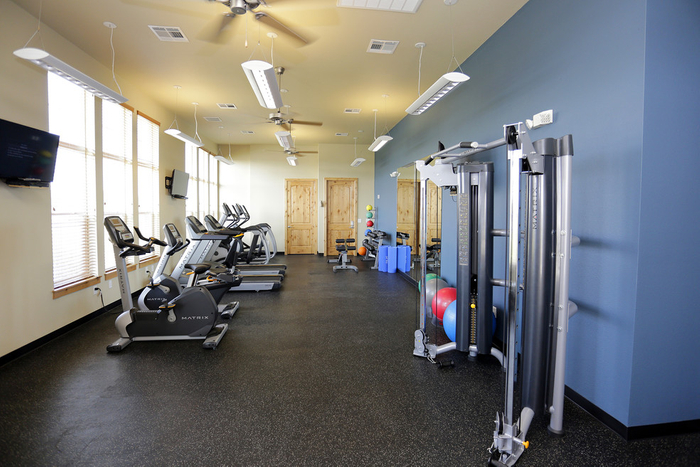 Count on Us
Typically, single-room apartments can feel congested, but with Vail, you can spread out with all 790 square feet of space. Enjoy the luxuries of onsite amenities such as a sparkling swimming pool, fitness center, and dog park. Plus, with our 24-hour maintenance service and responsive management staff, we make living at Creekview Apartments an experience like no other.
Enjoy the convenience and comfort of a one-bedroom apartment without the extra expenses or hassle. The Vail apartment floor plan offers everything you could need to live easy and be happy.