It can be intimidating trying to navigate your way through the rental market. Creek View Apartments in West Greeley, CO offers a variety of solutions to relieve renters' stress. Consider our one bed/one bath Telluride floor plan that provides the perfect amount of space to fit your lifestyle.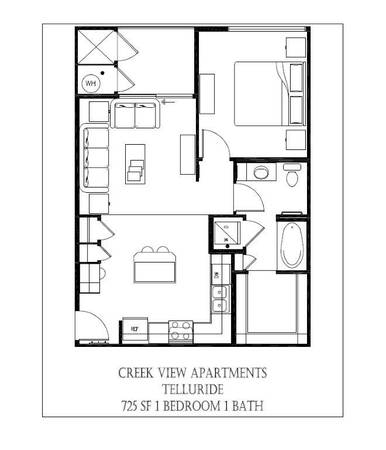 Does Telluride Work for You?
Looking for something cozy while still living modern? The Telluride floor plan may be the perfect fit for you! This 725 square foot one bedroom, one bathroom layout is the perfect nook for one to two people. This 725-square-foot layout delivers a manageable living space, with a little wiggle room.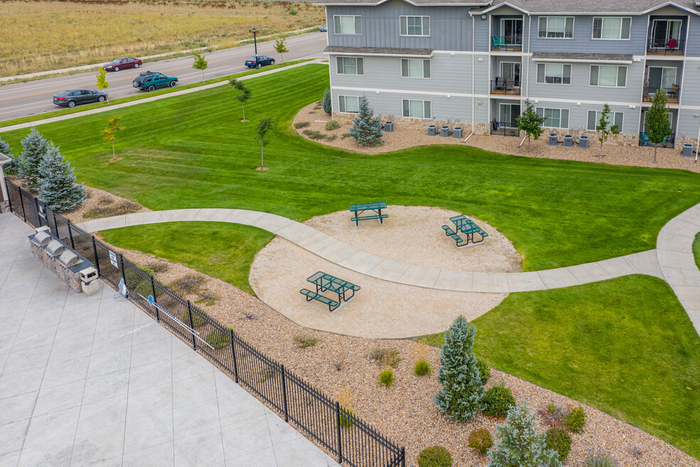 Whether it's just you or you and your loved one, our Telluride floor plan will feel like home. Enjoy a private spacious bedroom, beautiful kitchen, comfortable family room for hosting, and a full spa bathtub. With one bedroom and one bathroom, this floor plan is easy to keep clean and provides all you need.
What to Expect
As you step into the Telluride's welcoming floor plan, you will find an airy kitchen with plenty of counter space, equipped with an island for serving, storing, or entertaining. Continuing through the space you'll see a family room at the center of the floor plan. You can feel encouraged to host friends, while still providing that comfortable private bedroom when you're ready to snuggle up. The spacious bedroom includes a large walk-in closet and private bathroom with a spa tub, so you can fully unwind and enjoy your home.
Access to Amenities
Whether you're living alone or with your significant other, Telluride is a wonderful one bedroom/one bathroom floor plan. This apartment offers the perfect combination of comfort and modern living, with modern design elements, full washer and dryer hookups, and central AC. You'll be granted full fab access to all the modern amenities, like the movie room, pool, clubhouse, and direct pathways to the nearby dog park. You can feel a part of a community, and meet new friends all within the grounds.
With a roomy bedroom, comfortable family room for hosting, spacious closet, and full spa bathtub, this unit offers the perfect blend of charm and modern living.