If you're looking for luxurious and modern apartments in Greeley without breaking the bank, Creek View Apartments has the perfect option. The Estes Park floor plan offers a spacious 1,076 square feet of living space with two bedrooms and two bathrooms – plenty of room to stretch out and make it your own! So why not fall in love with Creek View and enjoy the modern luxury you deserve?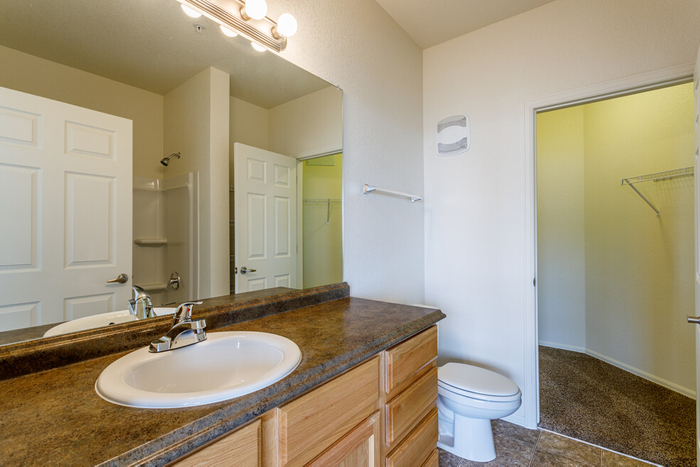 The Estes Park floor plan delivers a comforting at-home feel, with two private bedrooms, each with their own connecting bathrooms. With a spa bathtub, walk-in closet, and plenty of natural sunlight, you can feel luxurious in this modern apartment. Enjoy the comfort and convenience of your own personal privacy!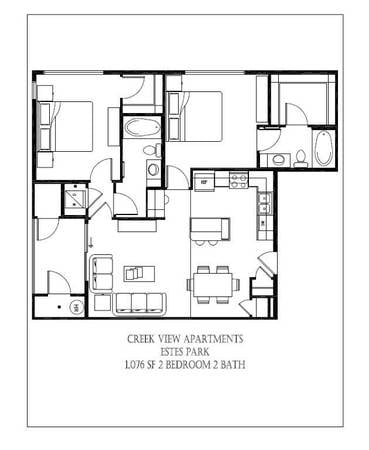 Full Floor Plan
The Estes Park floor plan was designed with a growing family, chosen family, and new friends in mind. With 1076 square footage, the Estes Park floor plan offers plenty of space to roam and feel free —ith one large family room for gathering and relaxing. The kitchen comes equipped with a modern design, an L-shaped countertop, and a floating island for entertaining and additional storage. Invite loved ones to the kitchen to eat around the full dining table. You can be comfortable hosting with the spacious family and kitchen area.
What We Offer
Enjoy the luxury of direct access to our state-of-the-art modern amenities, all in one place. Our facility offers everything you need for a complete lifestyle experience, including a fitness center, an outdoor pool, and a playground. Experience the convenience of having all the amenities you need in one place.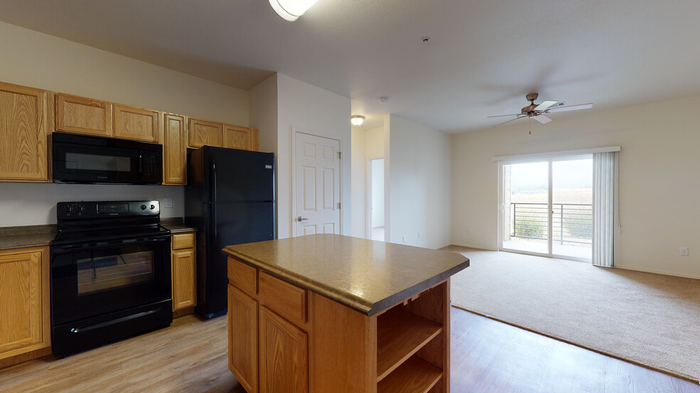 Why Choose Estes Park
At Creek View, you can experience luxurious, modern living without breaking the bank. Our Estes Park floor plan is perfect for that breathable atmosphere. Don't feel cluttered and contained, enjoy the 1,076 square foot space with new features, clean design, and amenity access to make you fall in love. Don't miss out on the opportunity to experience a larger living space without compromising on style!
With so many factors in play, it can be very difficult to decide on the perfect rental property. Creek View Apartments' Estes Park floor plan offers a unique blend of comfortable modern living with a twist of luxury.